Authentic (BLACK DEER MUSK NAFA) Strong & Intense Pheromones Thick ATTAR Oil! (60ml) IMPORTED FROM INDIA!
---
Sale price
$199.00
Regular price
$399.00
Authentic (BLACK DEER MUSK NAFA) Strong & Intense Pheromones Thick ATTAR Oil! (60ml)
An Exclusive Popular Perfume directly imported from India!
Black musk is a global perfume oil, well known for its strong, and high-quality fragrance and as this is a concentrated high-class quality fragrance oil is all you need is a few drops on and can last for days, unlike other perfumes where you have to re-apply.
We are pleased and honored to introduce the new Indian Black Musk-Musk Aswad, a fine addition to our Collection of Agar-scents.
Thick and smooth, it goes on with a warm, musky with a slight floral sweet top note, which dries down to a comforting scent of the subtle balsamic sweetness of musk. Black Musk attar is a sweet, strong musk attar fragrance.
This is a very strong, deep enchanting fragrance. It is a dark black color, with a very rich smell, that will get a lot of attention. Classic Exotic Attar, very old traditional attar.
One drop of this oil goes a long way, truly a work of art. A genuine sensuous fragrance for both men and women.
The actual Deer Musk Kasturi oil we have it comes from a solid Indian

 

N
atural Deer Musk pod/grains in the Deer male gland (naaf/nafa), by grinding it and mixing it with a high quality carrier oil, usually a mix of Mysore Sandalwood and light

Patchouli Oil

, with 70% to 80% musk and 20% to 30% high quality natural carrier oil. This oil we have is made in the very old school traditional way, which is 70-80% Deer Musk/Kasturi, 10-20% Patchouli Oil and 10-20% authentic Mysore Sandalwood.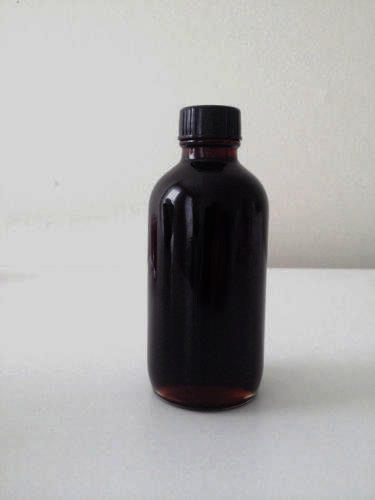 *The bottle you receive may be slightly different from the main picture.This attar comes in a 60ml Bottle similar to the bottle shown in the image.The bottle design or color may slightly vary. Deer Musk is extracted from the musk glands/pods of the male musk deer. This natural Deer Musk is acquired using ecological techniques on special ranches without damaging the glands and without destroying the animals.*

LIMITED QUANTITY REMAINING!

GUARANTEED FRESH IN STOCK!!! 


WILL SHIP OUT WITHIN 24 HOURS VIA USPS EXPRESS MAIL INTERNATIONAL WORLDWIDE!
*PLEASE NOTE: NO DEER/ANIMALS WERE HURT/HARMED IN MAKING THIS MUSK OIL WITHIN USA TERRITORY.*
"Tax disclaimer: All of our are products include an 8.875% combined City and State taxes in the final price."


Related Products
---