AGED Rare Seufi Oud Oil - 50 years Indian Oud OIL ABDUL SAMAD AL QURASHI 1/4 TOLA (ASQ) 3ML!🥇
Abdul Samad Al Qurashi Collection
---
Sale price
$1,497.00
Regular price
$2,997.00
Rare Aged Oud Oil Seufi - 50 years Indian Oud OIL ABDUL SAMAD AL QURASHI 1/4 TOLA 3ML!🥇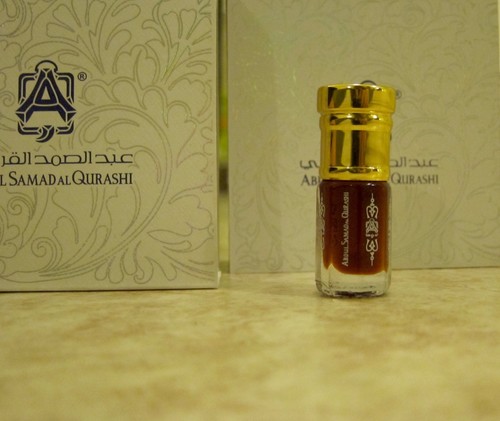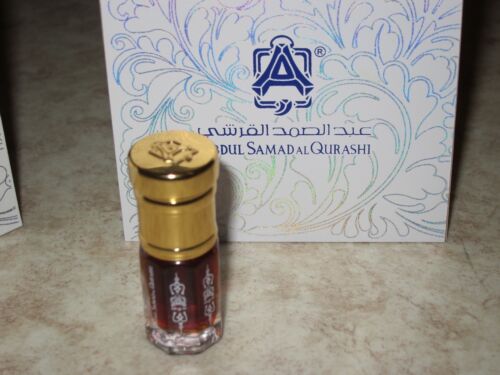 Oud Oil Seufi - 50 Years 

Indian Oud OIL ABDUL SAMAD ALQURASHI (ASQ) 3ML!🥇 
Distillation Date: 1970 (verified by ASQ)
50 years aged Indian Aoud, created from of the rarest types of Oudh trees, characterized by its elegant and warm smell which combines flowers and honey for a seduction that awakes all senses. 

Offered for those wishing exclusivity and distinctiveness. 
This is a pure oil that Arabs has been using for ages. It has been extracted by the most experienced and deft hands. This dark caramel colored Oud from India surpasses the purest and oldest competing extracts. This oil is a legendary, aged oil that comes from the finest Indian Agarwood. The age and high quality of this oil make it heavy initially but it then develops into a light and soft but still strong smelling scent with astonishing complexity and a pleasing aroma.
This is used directly on skin &  behind the ears & on the neck; in a small amount because it's very rare & expensive; is considered to be one of the world's most costly raw materials used in high class perfumery. The powerful scent also lasts very well on the skin. This natural scent aged Oud is genuine vintage, It is a sign of elegant, richness & power.
Comes in 1/4 tola which is approximately 3ml.

Condition: New with Original ASQ Box.
This listing is for size 3ML (1/4) Tola Only. 
Size 3ML 1/4 Price Tola available for Market Retail Price US$ 1,999 
Size 6ML 1/2 Tola available for Market Retail Price US$ 2,999
Size 12ML 1 Tola available for Market Retail Price US$ 5,999
100% ORIGINAL
 ASAQ ORIGINAL BOX/PACKAGING!
*PLEASE NOTE: YOUR PACKAGE WILL BE SHIPPED OUT VIA DHL/FedEx GLOBAL EXPRESS & SHOULD BE DELIVERED WITHIN (3-5 BUSINESS DAYS) WORLDWIDE!* 

*BUY WITH 100% CONFIDENCE!*
Item(s) will be shipped within 24 hours after receiving a verified payment.
"Tax disclaimer: All of our products include an 8.875% combined City and State taxes in the final price."


Related Products
---