Dehn-Al-Oud Hindi Seufi Premium Royal Blend Supreme A+ Grade - Size 6ML
---
Sale price
$149.00
Regular price
$299.00
PREMIUM DEHN-AL-OUD HINDI SEUFI ROYAL SUPREME A+ GRADE - 6ML
SPECIAL ROYAL BLEND BY
DEARMUSK ARTISAN!🥇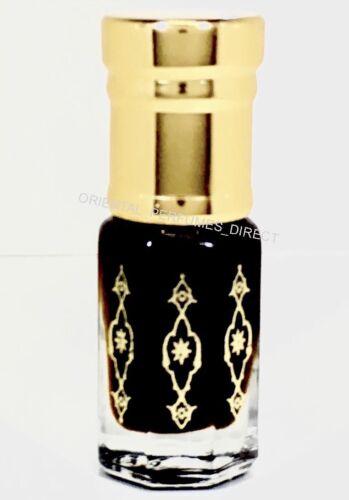 Fragrance Name: Dehnal Oud Hindi Suefi
Fragrance Family: Oriental
Brand: Oud D`Arabie
Suitable for: Men
Size: 6ml - Presented in a fancy wooden box/packaging! 
Condition: New
Ingredients/Notes: Oudi - Woody - Sweet - Earthy - Aromatic 
Made in: Blended By Oud D`Arabie 
A Dream perfume from the pages of the Arabian Nights, Dehnal Oud hindi suefi Is a scent which dazzles all the senses. Using ingredients which have been prized in the East for thousands of years, if you love oudh then you will fall in love with this one,
Dehnal Oud hindi suefi is crafted using the finest Indian aged Agar wood (oud). The heart of this Oud is of an Indian origin, which has been matured, meticulously & perfectly blended earthy notes, floral taifi ward, Balsamic, Spicy notes to provide the fragrance with an expressive aroma centered on sophistication & mystique, thick like honey. 
 SUPREME QUALITY 

 AGED HINDI OUD

 FREE FROM ALCOHOL
All you need is a few drops on and it will last for rest of the day. 
Dehnal oud hindi suefi will be hand filled in a royal gold printed 6mL glass bottle, application stick is made from clear glass. presented in a wooden gift box 
Oud D`Arabie London , specializing in sourcing and supplying best quality Oriental, Arabian, French and Oudh perfume oils, sprays & Candles. We are a UK based registered (East Midlands England) company. Even though we specialize in Oudh oils, we also cater for the tastes of many people who love perfumes from the orients. Our products are of the highest quality, Hand selected from the best perfume houses around the world. Experience for yourself the huge benefits of buying your perfume products from an expert company who supply the finest products at affordable prices.
*PLEASE NOTE: YOUR PACKAGE WILL BE SHIPPED OUT VIA DHL/FedEx/Royal Mail GLOBAL EXPRESS & SHOULD BE DELIVERED WITHIN (3-5 BUSINESS DAYS) WORLDWIDE!* 

*BUY WITH 100% CONFIDENCE!*
Item(s) will be shipped within 24 hours after receiving a verified payment.
"Tax disclaimer: All of our products include an 8.875% combined City and State taxes in the final price."