Egyptian White Musk - Natural Non-Alcohol Intense Arabian Perfume Attar Oil 3ML
---
Sale price
$49.99
Regular price
$99.99
100% Authentic (White Egyptian Musk) Real High-Concentrated Intense Pheromones/Aphrodisiac Arabian Attar Oil 3ML w/Applicator in Fancy Bottle!
***BUY 2 GET 1 FOR FREE!***
MANUFACTURER: IMPORTED BY OUR FAMILY RELATIVES (EGYPT)
(GENUINE AUTHENTIC QUALITY)
CONDITION: FRESH THICK OIL
EXTREME INTENSE SMELL PERFUME/SCENT OIL WHICH LASTS FOREVER!
One of the most Elegant, Beautiful, Luxury and Famous blends. This blend is the top selling in our DeerMusk Shop!
100% Pure High-Concentrated Fragrance Attar Oil, No Alcohol Added!
Egyptian Musk White
A soft, quietly sensual Egyptian Musk....the Egyptian Musk White goes on smooth, to become one with your skin, and has the character to radiate from your skin, gentle and mysterious. A classic clean musk scent, intended for men and women, to envelop your presence with a pleasant not-too-perfumed scent of newly refreshed skin.
Warm and sweetly musky, with a bare hint of floral veils carrying the magnifi-scent Rose of Sparta, this is a beautiful fragrance indeed, destined to become a must-have staple in your Collection of Fine Attars. Now introduced at a most reasonable price, to give all the chance to acquire and enjoy... Satisfaction is guaranteed! 
WHERE DOES EGYPTIAN MUSK COME FROM?
The scent of Egyptian Musk is known worldwide, it being one of the most loved fragrances dating centuries back. The origins of Egyptian Musk comes from the scent and oil production of Egypt, were ancient wall friezes depict women pouring oil from large vessels wearing scent cones on their heads and rubbing perfume on their bodies. The musky oils and waxes at the time were thick, so they could easily be applied with an attractive sheen, and the scent heady enough so it would mask any unpleasant odors coming from daily life. The ancient Egyptian Musk derived its musk scent from the Civet and Musk Deer, which made the fragrance extremely pricey and made it only accessible to the affluent of society, and this highly prized perfume were placed in ancient tombs as a gift for the 'afterlife'. It is known that Queen Cleopatra of Egypt wore Egyptian Musk oil herself during her life time.
WHAT DOES EGYPTIAN MUSK SMELL LIKE?
There are many different qualities and characters of Egyptian Musk, depending on the manufacturer or perfumer. The Musk of the Civet and the Musk Deer gave the musky note to Egyptian Musk, making the production costly and subsequently, the fragrance itself very expensive and rare. Frankincense and Myrrh resins were common ingredients in musks of ancient Egypt, as they soaked up the other ingredients of the fragrance and released the scent on the body slowly. Other scents included were most often Patchouli, Rose and Vanilla, giving the fragrance the alluring heavy notes of blossoms which makes Egyptian Musk floral sweet, yet earthy and slightly spicy.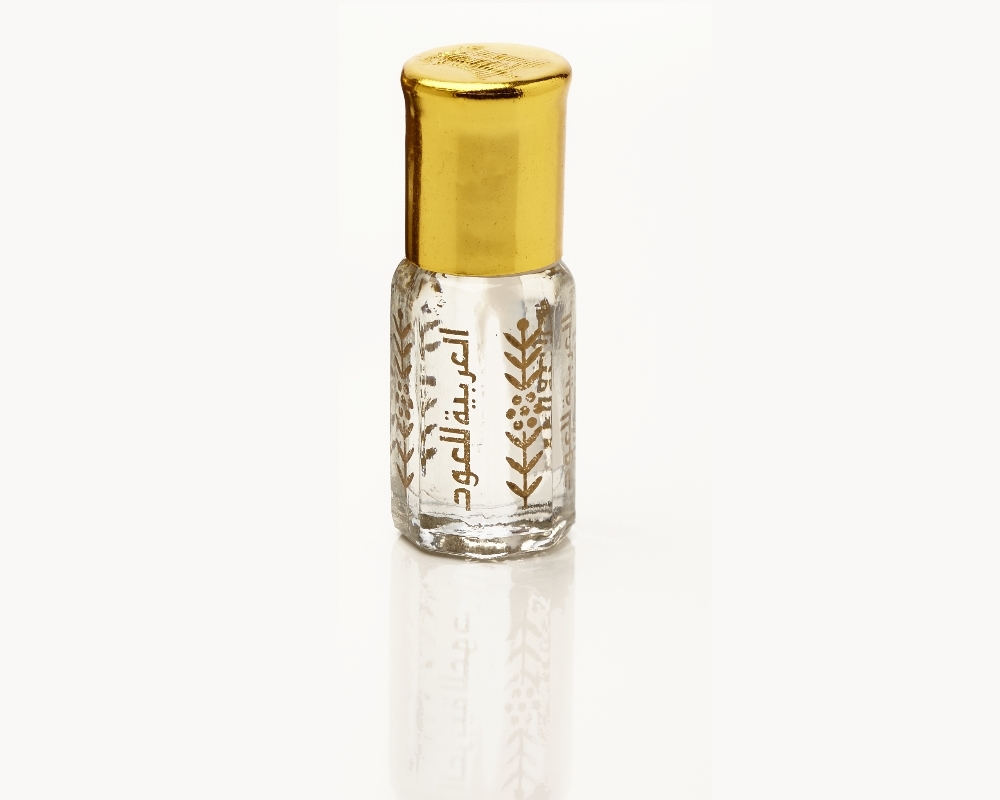 SALE! LIMITED TIME OFFER!!!

GUARANTEED FRESH IN STOCK!
*PLEASE NOTE: YOUR PACKAGE WILL BE SHIPPED OUT VIA DHL/FedEx Global EXPRESS & SHOULD BE DELIVERED WITHIN (3-5 BUSINESS DAYS) WORLDWIDE!* 

*WE SHIP WORLDWIDE!*

*BUY WITH 100% CONFIDENCE!*


Item(s) will be shipped within 24 hours after receiving a verified payment.


"Tax disclaimer: All of our products include an 8.875% combined City and State taxes in the final price."
Related Products
---