Natural Thick (SUPERIOR Indian Agarwood Oudh) Dark Intense Aphrodisiac Attar Oil 3ML+
---
Sale price
$39.00
Regular price
$199.00
100

% 
Natural Thick (SUPERIOR Indian Agarwood Oudh/Oud) Real Dark Intense Aphrodisiac Oud Attar Oil - 3ml, 6ml, 9ml!
MANUFACTURER: IMPORTED DIRECTLY FROM INDIA!
(GENUINE AUTHENTIC QUALITY)
QUANTITY: 3ml, 6ml, 9ml
CONDITION: PURE THICK INDIAN AGARWOOD OUD!
Spicy, tropical woody, thick, deep and dark texture!
A very strong/intense attar originated from pure Indian Agarwood Oudh/Oud wood of real Indian trees!
Great for any occasion/event. Not too harsh, nor too overwhelming or bitter, but it has just about the right strong woody sweet smell.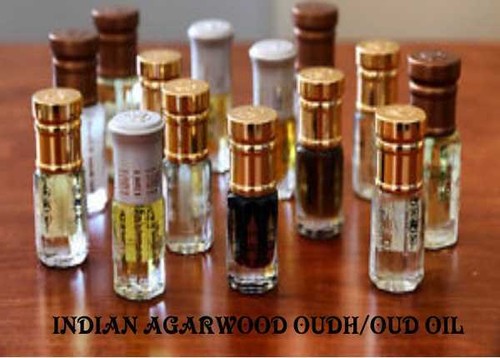 LIMITED QUANTITY REMAINING!
GUARANTEED FRESH IN STOCK!!! 
WILL SHIP OUT VIA DHL/FedEx/ROYAL MAIL GLOBAL EXPRESS & SHOULD BE DELIVERED WITHIN 3-5 BUSINESS DAYS WORLDWIDE!
 *PLEASE NOTE: OUR AGARWOOD OUD OILS ARE AUTHENTIC AND ORIGINATED FROM REAL INDIAN TREES.*
"Tax disclaimer: All of our products include an 8.875% combined City and State taxes in the final price."



Related Products
---