Natural Thick (SUPERIOR Indian Agarwood Oudh) Dark Intense Aphrodisiac Attar Oil 3ML+
---
Sale price
$39.00
Regular price
$199.00
100

% 
Natural Thick (SUPERIOR Indian Agarwood Oudh/Oud) Real Dark Intense Aphrodisiac Oud Attar Oil - 3ml, 6ml, 9ml!
MANUFACTURER: IMPORTED DIRECTLY FROM INDIA!
(GENUINE AUTHENTIC QUALITY)
QUANTITY: 3ml, 6ml, 9ml
CONDITION: PURE THICK INDIAN AGARWOOD OUD!
Spicy, tropical woody, thick, deep and dark texture!
A very strong/intense attar originated from pure Indian Agarwood Oudh/Oud wood of real Indian trees!
Great for any occasion/event. Not too harsh, nor too overwhelming or bitter, but it has just about the right strong woody sweet smell.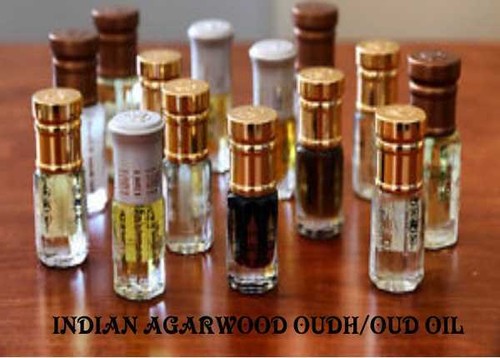 LIMITED QUANTITY REMAINING!
GUARANTEED FRESH IN STOCK!!! 
 *OUR AGARWOOD OUD OILS ARE AUTHENTIC AND ORIGINATED FROM REAL INDIAN ASSAM TREES.*


*PLEASE NOTE: YOUR PACKAGE WILL BE SHIPPED OUT VIA DHL/FedEx Global EXPRESS & SHOULD BE DELIVERED WITHIN (3-5 BUSINESS DAYS) WORLDWIDE!* 

*WE SHIP WORLDWIDE!*

*BUY WITH 100% CONFIDENCE!*


Item(s) will be shipped within 24 hours after receiving a verified payment.


"Tax disclaimer: All of our products include an 8.875% combined City and State taxes in the final price."